One of the first (and most enjoyable) activities I've done in my first three weeks at CAAT has been to attend an evening of stunning performances put together by In Place of War last week.
In Place of War (IPOW) brings together creative people across the world in zones of conflict, giving them the skills, confidence and space to develop radical resistance to violence. Supportive creative communities are formed locally and given an international platform to share their stories internationally.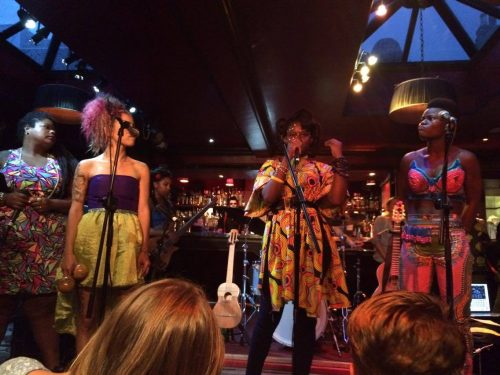 The evening was a strong reminder that the impact of war and conflict stoked by the arms trade, subsidised by UK tax payers and protected by British politicians has a dire impact particularly on women of colour globally. Artists who disrupt gendered violence – which becomes more p  otent in areas of conflict – as AWA from Zimbabwe does in her music, must be given bigger platforms.